A long weekend available to us was totally taken advantage by many of us teachers. For some reason without discussing it we all ended up going to the same place – Mui Ne. Reasons being, BEACH naturally, plus it's a 5 hour drive from Saigon so not an exhausting trip but still a get away from our bustling city of Saigon.
This weekend was exactly what we wanted it to be – full on chill mode. A lot of time was spent in the pool and on the beach, looking at the beach, eating by the beach, eating in the pool, drinking in the pool and sitting by a fire while looking at the stars – on the beach. I think you get the point.
While everyone else took the bus my friends, Tadhgh, Nhi, June and I hired our own personal driver to drive us to Mui Ne.
Long Son Mui Ne
Now from the get go the idea of where we were staying seemed perfect, sleeping in tents on/by the beach, in a open space resort that had it's own personal beach for you to use.
Long Son Mui Ne is the perfect backpacker get away and place to chill in, but I highly recommend getting a bed in the rooms rather then the tents, due to the sole reason that once the sun rises at 5am – you're sleeping in your own personal oven. There are only 2 complaints I have about Long Son, one being the ovens and the second that it is further away from the inner busy parts of Mui Ne, where you usually spend time in, so if you're unable to find a Xe Om(motor bike driver), a taxi will be your ride naturally with you paying by the km. Other then that it is run by a great staff, one of them a South African girl which of course had us in talks for days. Many activities for groups together and a chill area for everyone to enjoy and sleep in when it got too hot.
The best part however sleeping on the beach was always the sunrise and sunset – it is by far one of my favourite loves in the world to see.
Mui Ne Backpacker Village
If there is one place I would go back to and stay in, it would be the Mui Ne Backpacker Village.
We spent more time there with our friends then we did at Long son. Backpacker Village is the perfect chilled spot Mui Ne brings to you, the pool, food, happy hour (actually hours) with 2 for the price of one cocktails, games and good music. For a good part of one of the days the Beatles album played and we were so happy for it.
Dragon Beach Bar & Lounge
Mui Ne is a small town with one main night life destination in my opinion. As much as the others have their own vibe to it, Dragon Beach was the place everyone lands up at eventually. The set up is made for la chilled beach life with bean bags, beds and seats facing the ocean with a fire lit up. Open dance floors, a swimming pool, and a beach to put your feet in on a late night stroll or for some to go skinny dipping while people clearly can see from our bean bags – believe me it happened, we saw it haha!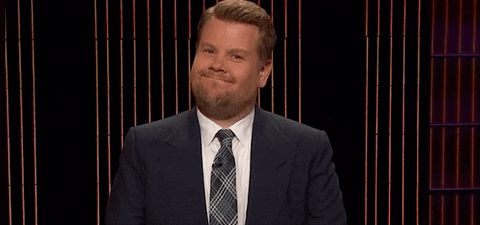 To be honest a whole lot of entertainment was shown either in or outside this place! Dramatic drunk back packers with insane stories (truth or lie well….) and a few fights and slaps, one insane fight next door to Dragon Beach in particular is left in my mind but that is too much of an intense long story to add here, but please ask me about it if you want to know more! Let's just say a hammer the size of Thor's was brought out.
This fight tho was seen from THE BEST BURGER joint I have had the absolute pleasure of eating in Vietnam. Unfortunately I cannot remember the name! I've even been Googling my brains off but cannot find it! Well if you land up at Dragon Beach just walk out and veer left, it comes up on the left, quaint place, the aroma will get you there.
When it comes to food, the Vietnamese have things down especially their Seafood. I am a massive lover of all things to do with food, the sea, and seeing food basically. Mui Ne is basically a fishing village so eating at one of the local restaurants was a much needed activity to do. I've been blessed with some wonderful Vietnamese friends who thankfully can always help me order when faced with a full faced Vietnamese menu, if alone a lot of sign language and pointing on my part is done, which is a funny affair for all involved.
One of my favourite things about eating out with friends at local Asian spots is the sharing of food. It's always done family style allowing you to taste a variety of food and share a bill!
White Sand Dunes
Mui Ne is known for their Red and White Sand Dunes. We took a venture out to the white sands it being the largest of the two. Random Asia – how I did not expect to see around 23kms of sand to just be laying around and appearing from nowhere but there it was! Making me feel like I was in the desert and not in fact in Vietnam.
There are 3 ways to enjoy the dunes, renting plastic sledges to ride/slide down the dunes, hiring a quad bike, or renting a jeep to drive around. I think the jeep needs to be done in my next visit, it seemed like the best way to see the dunes and the less exhausting route. Walking in sand is tiring after all so don't expect to go too far unless you are ready for the trek. My friends had a blast sliding down and missioning up the dunes to do it all over again – I however, uh, watched and took pictures!
Mui Ne was a lovely relaxed and much needed weekend away for all of us expat teachers! Even better to be able to enjoy it together. Some of these trips wouldn't have been half as fun if not shared with some of my closest friends.