If you ever plan on making a visit to Macau, then it is an absolute MUST to go to its most famous ongoing theatre production – The House of Dancing Water.
The tickets are a bit pricey (most things are in Macau) – with the cheapest tickets going at 580 MOP (R961/72usd) – but if you are coming here, it's a definite tick for the list.
This show brings in a crowd every single day with 2 shows being performed at 5pm and 8pm.
Held at the City of Dreams resort in Taipa, it is a water base stage production set in a custom made theatre that apparently took over 5 years to build at an understandable cost of 20 million USD. Reason I say that, is after watching this show the stage totally astounded me.
It's an automated stage that changes into different levels, settings, from a deep water pool to flat ground. Divers dive in from a 24 meter high platform! Apparently it's a 3.7 million gallon pool. They fit that in the theatre! – So of course it cost millions!
The visual affects are intense to the eye, with captivating special effects, and honestly a whole lot of eye candy!
A cast of about 100 acrobats, dancers, actors, divers, gymnasts, and even motor cyclists who all had abs of steel, it would make any one steamy eyed to have all of that in one room.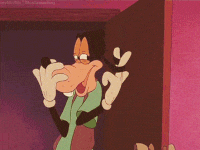 Directed by Franco Dragone, the show is set in a magical world based around a love story going from present to past webbed into different worlds and magical creatures.
There is no dialogue, you create your own story from your own imagination of what you are being shown.
The focus is on what they are doing, rather then the story.
It was absolutely incredible to watch them do things with their bodies that only made me think of them as super humans!
Really, it just taught me how incredible our human bodies are and how much we are capable of doing if we only trained ourselves correctly. Not like you are going to see me do anything that challenging but just knowing it's possible feels great (to me anyway!).
On many occasions my heart raced to see them flying in the air, diving from the roof and moving objects, picking each other up with pure human strength carrying 8 big men and even balancing them on their head, who does that! Also what were you doing to discover you could balance a man on your head!?
This was such a creative show with just an insane amount of talented artists. Every single detail can be seen in each move, change and act shown.
It was imaginative, exhilarating and just when you think they couldn't do anything more crazier, they did. We honestly felt while creating this show they sat there thinking of every single way to up the game and just refused to stop. This was definitely shown when unexpectedly professional motor cyclists came in and the stage was changed into ramps for them to do air whopping tricks with engines vibrating within the room.
It was pure 90 minutes of thrills and wonder! We honestly didn't go in with any expectations but we were most certainly and pleasantly stunned at the array of magical talent shown off. I may just go again before I leave Macau, if not for the thrills, but most certainly for the ABS.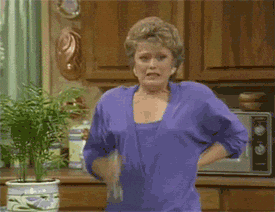 To have a look at a video of the show, pop in to my Instagram account.
If you would like to go then booking tickets are simple! For more information and scheduling click here.