Day 2 in Shanghai blessed us with beautiful sunny weather which had us back at Yu Yuan Garden happily to pose and take pictures of what we felt was an incredible, scenic and peaceful place.
Getting here is so easy! I included some transportation tips below. One subway stop from our hotel and we happily walked to the garden, which cost 40 Yuan (R77/6USD) to enter.
Yu Yuan was created by a government officer, Pan Yunduan during the Ming Dynasty for his parents to enjoy a place of peace and beauty during their old age.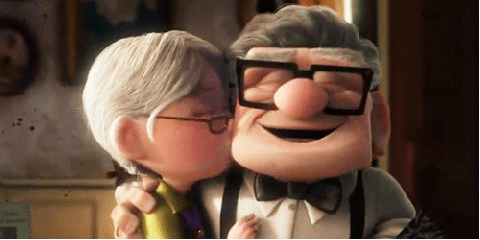 There are six main areas : Sansui Hall, Wanhua Chamber, Dianchun Hall, Huijing Hall, Yuhua Hall and the Inner Garden. Each area has it's own characteristics and special additions to make it unique.
After some research I found out the Great Rockery you see near the entrance, about 14 meters high is the also the largest oldest rockery in the southern side of Yangtze River (Fun fact – this is the longest river in Asia and the third-longest in the world. It is the longest in the world to flow entirely within one country.)
I gathered a few facts on this garden which I found rather interesting knowing we had this opportunity to walk in its beauty and history (as we were blessed to do in many places in Shanghai incredibly enough)
Sansui Hall was built in 1760 and was originally used to entertain guests. Later it became a place to hold ceremonies for the gentlemen and bookmen.
Within the Wanhua Chamber there are two old trees, one being a maidenhair tree which is 21 meters tall. It is believed this tree was planted by Pan Yuduan.
The Dianchun Hall was once the headquarters of Xiaodao Hui, a revolted group who fought against the government of the Qing Dynasty. The coins made by Xiaodao Hui and the bulletins they proclaimed are currently displayed in the hall. We took the greatest opportunity to create our own scenes, as one must do especially by lovers of Bruce Lee! As you can see Enslin tapped into his inner warrior.
The Exquisite Jade Rock, one of the most famous rocks in this region, was specifically placed by Pan Yunduan across Yuhua hall so he could sit and gaze in its beauty. From the bottom of the rock an incense stick is lit causing the smoke to float out from all the holes. The same thing can be done and seen when pouring water from the top.
Knowing all of this and being able to enjoy the beauty of each rock, pond, vine filled flower wall, pavilions and trees truly gives you only a feeling of overwhelming peace that clearly Pan Yuduan successfully created for himself and his parents.
Enslin and I truly enjoyed this visit and were so happy we decided to come back to see it. He thoroughly enjoyed taking pictures, I definitely enjoyed posing, okay not all the time, but it was nice to not be the one snapping! As someone who usually travels alone I have gotten used to taking pictures and also becoming a selfie master so I can at least be in the shots! Having to ask a stranger all the time to snap a pic of you works but not a dozen times in one place, so selfies it is!
This slideshow requires JavaScript.
Anyway I was truly grateful to have Enslin around on this trip as Mr Photographer, he has such a great eye for detail so he did a far better job then I ever would have capturing the scenes of this trip! To make myself feel better and to show off my awesome photographer however, here is my cool great snap of him! 🙂
After this we made our way to the ancient water town of Zhujiajiao. Oh my goodness this trek was hilarious looking back at it now. From our research we had to walk 2kms from the garden to a specific road and the bus stop was meant to be in said area. The instructions given from websites were just all wrong on the correct bus area however on what ended up being a very long stretch of a road, which had us walking in proper humid heat for at least an hour and a half asking for directions and help, first from a hotel receptionist, then a police officer who then stopped a random stranger to also help, after which a tourist office! Haha! I am literally laughing thinking how much we had to work with broken English or no English at all so basically sign language to finally end up getting there only to see there was a subway station nearby which could have taken us close to the bus!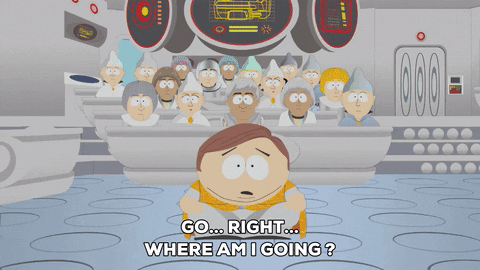 Again to make life easier for you my dear reader I have given some clear instructions below. 😊
Finally we were on the Huzhu Bus Express, no tickets needed – just sit down, someone comes around collecting money which was a lovely cost of 12yuan (R23/2USD). After our mission we were thankful for the air-con, to be sitting, and to be on our way to Zhujaijiao.
Now I am used to crazy driving in Asia having lived in Korea and especially Vietnam, but I must admit that Shanghai bus drivers take insane chances at some heavy speeds. I'm not sure if he thought he was on grand theft auto and had to clear the other cars out the way but he overtook and pushed cars out with lots of honking while at it. Our driver had my heart startled a few times!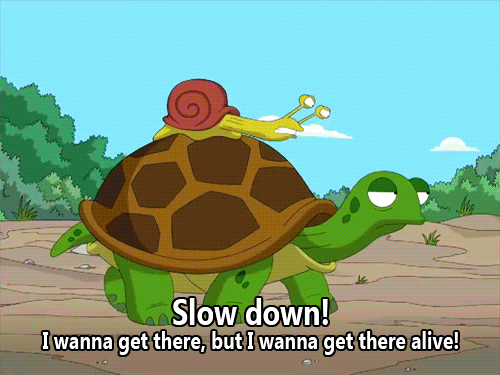 An hour later plus most importantly alive we got off at the last stop which was the bus terminal.
For funsies we got ridden there by a man on his bike, but it's really not a far walk from the terminal, detailed directions below.
There are many water towns in Shanghai, this was actually the main reason we decided to even go to Shanghai after Enslin found out about them.
We went to 2 water towns on this trip, this being the closest one from the inner city. So if you don't have time to travel to the outer towns, this a great option as a day trip with it being 50kms from the Bund. I strongly suggest that you go to at least one water town if you find yourself here, if you can't make it to Venice or ever wanted to know what it would be like, go to a water town – you won't regret it. 🙂
The Zhujiajiao Ancient Water Town has a history of more than 1700 years. As you enter you are basically walking through narrow markets/restaurants until you get to different bridges that gives you the proper look of the river and the water town as a whole.There are also boats that you can hop into to enjoy a trip around the town.
The unique old bridges, the beautiful flowers and the canoes all just add in to the authenticity of this town which is also called "Pearl Stream." The houses are covered amongst willow trees that drape down to reflect off the water giving it the tranquil feel of being at peace. It is very noticeable to see the place built in different shapes and styles, from wooden to stone to marble.
This slideshow requires JavaScript.
Certainly a picturesque town, Enslin thoroughly enjoyed capturing it all while also finding himself with a gentle giant.
The little shops were also filled with all sorts of souvenirs and items at reasonable prices. This gave us an opportunity to then spoil ME and had us purchasing a beautiful, simple yet elegant pearl necklace.
Like mentioned before this town is also called, Pearl stream, making it a unique experience when you can in fact pick your own shell and make your own necklace from the pearl inside.
There are also pearl necklaces that are already made for you to choose from. Let me just say all my girly feels fully came out at this whole process! I absolutely love my necklace and in fact wear it every day now. Thank you to my bestie who spoiled me and bought it for me 😊
The main bridge that has everyone snapping away of, was the Fangsheng bridge. Built in 1571 it is the longest, largest and tallest stone bridge. On the bridge stands a stone tablet named Dragon Gate Stone, which is engraved with 8 coiling dragons intertwining around a shining pearl.
Before leaving we had to make a stop for food, and there was cute restaurant I set my eyes on when I entered so I made sure to find it again and was so delighted I did! We were taken upstairs to the most stunning view of vines, flowers, boats and homes.
This slideshow requires JavaScript.
It was colourful, beautiful and really just made us both so happy. Not only that but there was the cutest puppy that reminded us of Falkor from the Never Ending Story. This puppy had it's eyes and teeth set on Enslin's shoes (he was really popular with the furries here), so those two had a blast together.
After of course taking a dozen pictures and me on the side with his sunglasses trying to be Ray Ban master of photos to capture it's originality……
….we then headed back, wanting to get to the Bund on time to see the lights come on, however just as we exited Enslin remembered this one particular photo he wanted so he ran back! Was hilarious to time him and then watch him run back! 😀
An hour bus ride back feeling so successful and happy at our venture, we made our way to the hotel to freshen up, drink some wine and then make our way to the Beautiful Bund!
As promised here are directions to these fantastic places!
Transportation to Yu Yuan Garden:
By Bus:
1. Take bus 11, 26, 64, 304, 736, 805, 920, 926, 930 and get off at Xinbeimen (Renmin Road Lishui Road) Station. Then walk along Anren Street to reach the garden.
2. Take City Sightseeing Bus to get there.
By Metro:
Take Subway Line 10 and get off at Yuyuan Station. Leave from Exit 1 – turn right and go straight through the pathway, cross the road and keep right, the Yu Yuan Bazaar is on your right and the garden entrance is within.
Transportation to Zhujiajiao Ancient Town(from city):
Huzhu Bus Express
Take subway line 8, get off at Dashijie Station, Exit 3.
Walk straight ahead along a park on your right til the end, the buses are across the road towards the right. It is the Hu Zhu Special Line at Pu'an Road East Yan'an Road, which takes you to ZJJ Bus Station. (This is also where you will get dropped off upon return.)
Exit ZJJ station, cross the street and walk to the left. Keep walking til you see a bridge, its on the right hand side of this bridge where there is a pathway within old houses that take you to the water town. Walk to the end and the narrow path within the markets are on your right.